Shooting Industry
One of the primary industries that we focus on is the firearms and shooting industry. We have this focus as we support the Second Amendment and are passionate about shooting, hunting and outdoor sports. We are the only consulting firm that offers the industry expertise, experience and research based consulting services to help shooting industry companies improve their overall performance and growth.
Through our partnership with International Firearms Consultants and other industry experts, we are able to provide organizations with every business service they need to improve their performance.
Some of the recent projects we've completed include:
Aligning the leadership team for a large shotgun importer on the longer term goals for growth and developing a performance management dashboard
Identifying manufacturing sources, qualifying their parts and redesigning specific firearm components allowing greater manufacturing efficiency for a reintroduced firearm
Evaluating and recommending improvements for the sales organizational and channel design for a firearms accessory manufacturer
Training engineers, customer service and other staff on the functionality of their firearms and why and how consumers use them
Evaluating the market opportunity for a firearms manufacturer who was interested in entering a new product category
Improving the manufacturing productivity of a small niche firearms manufacturer by implementing quality control systems, waste reduction techniques and hiring a plant manager
Here is a brief outline of the services we offer. If you are faced with a challenge that is not listed, please contact us as this is only a partial listing of our services.
Strategic planning

Goal setting and performance management
Profit improvement strategies

Sales & Marketing

Market analysis
Revenue generation strategies
Sales channel design
Customer Relationship
Management (CRM)

Leadership development

Organizational design
Hiring and developing leaders
Executive coaching

Product development and design

Concept development
Product portfolio rationalization
CAD designs

Manufacturing / Distribution

Vendor selection and qualification
Plant layout
Lean manufacturing and productivity improvements
Warehouse/distribution productivity improvements

Financial Management

Profit improvement strategies
Cost management
Financial reporting

Assembly

Throughput improvements
Quality improvements
Line balancing
Work station assembly instructions

Training

Individual and group firearms and personal defense
Sales representation, product demonstrations, Industry shows and events
Customer interface training and use for Sales, Marketing, , customer service and Staff
Internal product

Range Design

Market analysis and financial planning
Design and development services
Some of the companies we've helped include: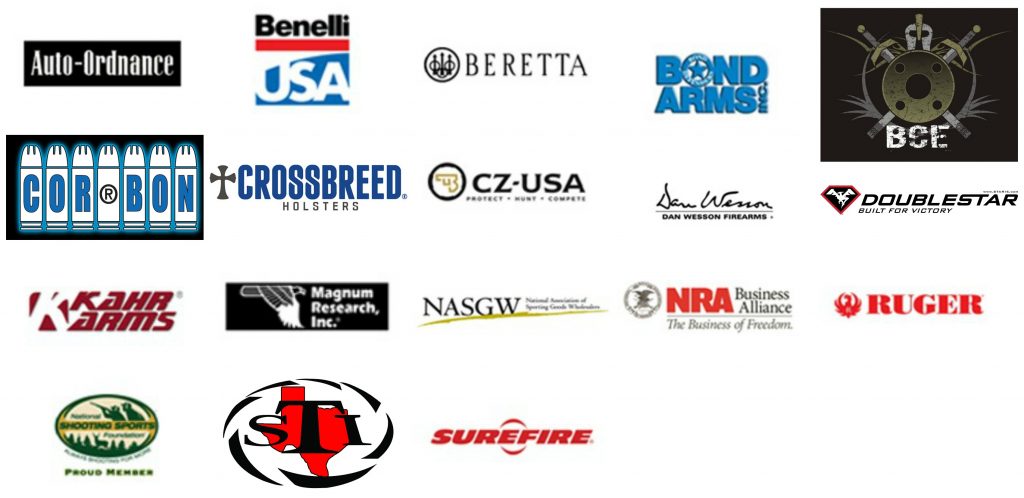 To learn more about how we can help your firearms or shooting industry company, please contact us at 781.837.3276 or info@GrowthStrategyPartners.com.