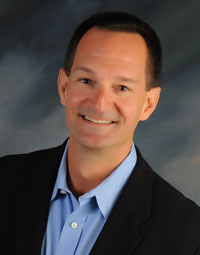 If you're looking for an educational and engaging speaker to provide a keynote, break-out session or full day workshop for your conference or event with a focus on taking businesses to the next level, you'll find it here. Our topics are mostly designed for small and mid-sized business owners, presidents and senior executives.
Christopher DiCenso is the Managing Partner and Founder of Growth Strategy Partners LLC, a research based management consulting firm that drives revenue, profit and talent growth of entrepreneurial organizations. He is also a very dynamic, engaging and educational speaker and facilitator.
Christopher was previously the founding member of PricewaterhouseCoopers' Northeast Region Middle Market Advisory Services Practice and a Director of Inc. Magazine's consulting practice, where much of his research into the growth practices of the Inc.500, the fastest growing private companies in the United States, initiated. Christopher began his consulting career with Deloitte & Touche and was one of the early members of Grant Thorton's Boston office consulting practice where he developed its national Business Process Reengineering methodology. Prior to consulting, Christopher spent over seven years in industry in hands-on leadership positions. Christopher earned his MBA from Northeastern University's High Technology MBA program and a Bachelor of Science from Worcester Polytechnic Institute.
He is the President of the FBI Citizens' Academy Alumni Association in Boston and the Vice President of Player and Coach Development for Marshfield Youth Soccer. Christopher loves boating, physical fitness, competitive shooting, coaching soccer and playing with his wife and two daughters.
"I have learned more in the past two days with you than in the past 10 years running my business."
– Marlaine McCauley, President, Apex Facility Resources
SPEAKING STYLE
Christopher doesn't just want to fill a time slot. He wants to educate his audience while providing thought provoking, interactive and implementable actions. His outgoing personality, research and experience as a growth advisor and yearning to have each and every attendee leave with a few kernels of knowledge and wisdom makes him a very popular speaker.
"Thank you for the excellent overview today. I was impressed with your ability to quickly take questions from the audience and turn them into teaching opportunities, or as you call it "Business Preaching."
– David McGraw, President, McGraw Consulting Group LLC