David Johnson – Director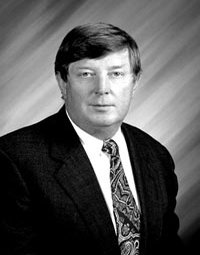 Director
David Johnson has over 30 years of growth management and operations experience as President of and advisor to small and mid-sized businesses. David has extensive experience in Supply Chain, Operations, Distribution and Turnaround Management. He has worked for PricewaterhouseCoopers (PwC), Grant Thornton, and Operations Associates. David was President of Operations Associates, an INC. 500 company that he packaged and developed the plan that lead to its sale.
David was the PwC Northeast Leader for Supply Chain and for PwC's Distribution Expense, Reduction Program that he helped develop and launch. This program helped many clients improve their distribution operations and reduce inventory while also improving customer service.
His turnaround experience of 7 years was in small troubled companies were he was adept at improving, packaging and selling companies to the benefit of all stakeholders. He has even taken a company that was idle for 6 months, re-started it and sold it as a going concern financed by an innovative, low risk program that he developed.
David served as interim President of several of these companies developing growth and exit strategies. Before becoming a consultant, David spent 18 years in industry as a VP of Manufacturing or VP of Operations in several companies including NYSE and high growth private companies. Companies include Stride Rite, Vermont Castings and FIOS Group.
David has managed over 1400 employees, managed oversees operations, 13 plants, and over 1 million feet of distribution. David has a Bachelor of Science degree in Industrial Management with a minor in Math and Physics from the University of Massachusetts at Lowell and MBA in Finance and Economics from Suffolk University. David lives in Avon, CT.