Gary Polsen – Managing Director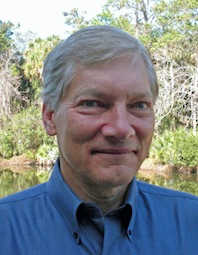 Managing Director
For most of his career, Gary has been involved with the turnaround, transformation, growth and optimization of a number of businesses with particularly strong experience in the construction, manufacturing and service industries. His experience includes 20 years as a senior operating executive and 10 years as a management consultant.
As a senior operating executive, five of the businesses in which he was the leader, or a senior member of the firm's Management Committee, were transformed into the best performing business in their respective industries. In this regard, the businesses he led became the industry leader across five core metrics: employee engagement, customer satisfaction, business growth, productivity and profitability. During his 20 years as an operating executive, Gary was able to significantly contribute to the $1 billion increase in value of those businesses.
During his 20 years of experience as an operating executive, Gary had demonstrated the capability to:
Develop and effectively implement innovative, winning business strategies that build sustainable competitive advantages
Grow the business at significantly higher rates than the industry
Build lean, cost effective operations
Build world class marketing and sales organizations
Build organizations that were able to consistently execute at a high level of excellence
Most recently, Gary was the President and CEO of one of the leading industrial distributors in the United States. Gary's other operating experience includes being the President of Gregory's Box'd Beverages, the Senior VP of ESSROC Corp., the VP & GM of Comstock Communications, a business he founded, and the Director of Marketing and Sales for TRW's $100MM cutting tools business. He also worked as a management consultant and an Engagement Manager for McKinsey & Company for 5 years.
Since leaving his operating position, Gary has dedicated his career to utilizing his business skills to work with owners of middle market companies to help them optimize the growth and value of their businesses. Over the past ten years, he has worked with over 40 companies in the construction, distribution, manufacturing, and retail industries. He was consistently able to improve the effectiveness of the client's organization and improve the financial performance of the business.
Gary has a BS in Mechanical Engineering from Clarkson University and a MBA from Harvard Business School.
For relaxation, Gary enjoys sports, travel, theater, and most importantly, playing with his grandchildren.