Introduction
Your business wouldn't be where it is today without hard work, leadership, and talent. Yet, it feels like an uphill battle to take it to the next level. The competition gets tougher, the business gets more complex, and the demands on your time become staggering. You want to grow, but you're not sure which actions will yield the best results.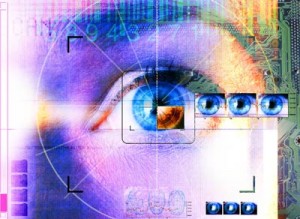 Fortunately, many companies in your position have turned to Growth Strategy Partners. We can help you create and implement the strategies you need for sustained and profitable growth.
We are a growth strategy consulting firm which helps small and mid-sized companies to grow faster and more efficiently than they could on their own. We are uniquely qualified to provide growth consulting services because of:
Ten Years of Extensive Research with over 500 Successful CEOs

We have conducted extensive research to understand specifically what is needed to grow a business over the long term. We've distilled this research into what you need to focus on for success; the 7 Keys to Growth.

Rapid Implementation Methodologies and Tools

We translate the 7 Keys to Growth into affordable and highly value added growth diagnostics, best-practice implementation methodologies, and tools required to plan and execute a strategy for optimal short and longer term growth

Consultants Who Have Been CEOs, Presidents and Business Owners Themselves

Our consultants have 'been in your shoes'. They have run businesses and understand how to implement change. They have proven their ability to team with clients to define and deliver profitable growth. Most of our consultants have over 30 years of experience!
Frankly, we haven't found a consulting firm serving the entrepreneurial market with our unique differentiators and value propositions.
What all this means is that you will receive accomplished consultants with proven and action oriented tools and methodologies to grow your business faster and more efficiently than you could on your own.
Mission
To create a positive impact on entrepreneurs and their businesses by growing their revenues, profits and talent.
Value Proposition
We can grow your revenues, profits and talent faster and more efficiently than you can on your own.
Our Guiding Principles
We will only consult within our areas of knowledge.
We will build future clients from current relationships
We will be brutally honest with ourselves and our clients
We will strive to improve ourselves and our business
We will strive to balance our personal and professional lives