Paul Plotczyk – Director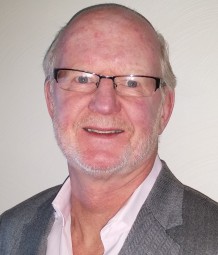 Paul Plotczyk is a Director of Growth Strategy Partners. Paul has over twenty-five years of experience in corporate strategy, business development, leadership training and organizational alignment. His client base is primarily drawn from owners and executives of privately held businesses across a wide variety of industries including manufacturing, professional services and energy.
Through his expertise gained from business ownership, executive positions as well as his extensive consulting experience in multiple industries, Paul has developed solid business acumen. Plus, he has created a strong reputation for being highly effective in helping leaders work through complex business problems to create a financially stable and performance based enterprise. His real-world experience and talent for connecting with individuals at all levels as well as his mastery at leading and facilitating groups has made him a valued partner to many organizations.
Paul's executive roles have included owner and President of Work Systems Affiliates International, Chief Learning Officer at the Best Practices Institute, Senior Consultant at Linkage and Chief Operations Officer of Applied Communications. Client companies include a wide spectrum of organizations ranging from large, complex operations such as NASA Johnson Space Center and Chevron, to small 20 person businesses. 
Paul has taught and lectured on a variety of business topics at universities and conferences both in the United States and Europe. He has also co-authored a number of publications, including Best Practices in Executing Projects, Best Practices in Teams, Best Practices in Tools, and Best Practices in Process Improvement.  Partnering with CH2M HILL, a global engineering firm, he helped create the Effective Project Management training program, which has been conducted for Project Managers and teams across the globe. Paul's most recent program, Giving Performance Feedback, has helped companies alter an often flawed performance appraisal process into one that actually improves performance.
Paul has a Master's Degree in Psychology from Anna Maria College and a Bachelor of Science from Worcester State College. In addition to his work in the business world, Paul helped form a number of successful human service organizations, including the Crisis Center of Worcester, the Chandler Street Drug Treatment Center and is an Incorporator as well as a current member of the Finance Committee of Youth Opportunities Upheld, a nationally recognized, non-profit organization serving troubled and at-risk children, adolescents and families.
When Paul is not working he enjoys motorcycle trips on his Harley Davidson throughout the country with his wife Sonja and relaxing with their grandchildren and large extended family in the US and Jamaica.